25 May : Current Affairs for SSC CGL-2018 Tier-1
India ranked 44th in the global competitive rankings
India rose one place to 44th this year in the global competitive rankings out of 63 countries that were ranked by the IMD World Competitiveness Center.
India started from the 40th position in 2013 and dropped to the 44th rank in 2014.
India's rank remained at 44 in 2015 and jumped four places to 41 in 2016, dropping to 45 in 2017, and rising to 44 in 2018.
Minimum Compensation Of Rs1 Crore To Paramilitary Jawan
Home Minister Rajnath Singh has announced that the family of a paramilitary jawan who dies in action will be given a minimum compensation of one crore rupees. He said, the families of martyrs should not face any difficulty.
The Home Minister presented gallantry awards to BSF jawans and officers.
The Border Security Force came into existence on 01 Dec 1965, and Mr K F Rustamji was the 1st chief and founding father.
India To Achieve 9% Growth Rate By 2022: NITI Aayog
NITI Aayog vice-chairman Rajiv Kumar announced that that Indian economy will achieve 9 percent growth rate on sustained basis by 2022 on the back of reforms like GST, demonetisation and the Insolvency and Bankruptcy Code (IBC).
Indian economy grew by 6.6 percent in 2017-18 and expected to grow at 7.5 percent this fiscal.
He pointed out that Indian economy averaged 8.3 percent from 2003-11.
AB De Villiers Retires From International Cricket
South African superstar AB de Villiers has announced his retirement from international cricket.
He announced it four days after his IPL franchise Royal Challengers Bangalore exited the 11th season of the lucrative Twenty20 league.
He has represented South Africa in 114 Tests, 228 ODIs and 78 T20 Internationals.
Iraq To Hold First International Football Tournament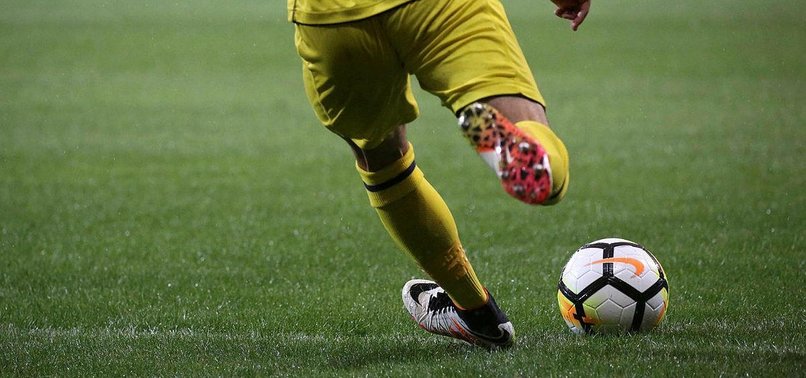 Iraq is to host a West Asia Football Federation championship in the southern city of Basra in November, the first international tournament to be staged in the country since the 1990s.
Iraq has not played competitive internationals on home turf since its 1990 invasion of Kuwait.
Iraqi authorities hailed WAFF's invitation to host the tournament, following the decision in March of world football's governing body Fifa to lift a three-decade ban on Iraq hosting international football.
India's first national sports university will come up in Manipur
The Union Cabinet, chaired by PM Narendra Modi, has approved an ordinance to set up the India's first national sports university in Imphal, Manipur.
The proposed university will be spread over 325 acres and cost Rs 524 crore.
It will promote sports education in the areas of sports sciences, sports technology, sports management, and sports coaching.
It will function as a national training centre for select sports disciplines. It may also establish campuses and study centres in other parts of the country.
The University will be empowered to grant degrees, diplomas and certificates.
Smart Cities India 2018 Expo starts in New Delhi
The mega event, consisting five expos is being held with a vision to help develop attractive and safe cities that evoke pride, passion and a sense of belonging among citizens.
The five expos are: Building India Expo, Solar India Expo, Transport India Expo, Smart Cities India Expo and Water India Expo.
The event is co-organised by the India Trade Promotion Organisation (ITPO), the NASSCOM Center of Excellence – IoT and Exhibitions India Group.
Kalinga literary festival 2018 to be held in Bhubaneswar
The 5th edition of Kalinga literary festival 2018 will be held in Bhubaneswar, Odisha. It will explore concepts of equality, equity and humanity in literature.
It will witness innovative sessions on radio, poetry recitation, short story, lyrics and cinema by speakers like writer Amish Tripathi, politician-author Pavan Verma etc.
India To Attend SCO Meet On Counter-Terror In Pakistan
Pakistan will be hosting its first SCO meeting, since the country along with India became a member of the organisation in June 2017.
Experts from the eight SCO member states – China, Kazakhstan, India, Kyrgyzstan, Russia, Tajikistan, Uzbekistan and Pakistan – as well as representatives of the SCO-Regional Anti-Terrorist Structure (SCO-RATS) will participate in the three-day meeting.
The Shanghai Cooperation Organisation (SCO) is a Eurasian political, economic, and security organisation.
Pakistan is among the top three sources of money laundering in UK
The United Kingdom's National Crime Agency (NCA) has placed Pakistan among the top three sources for money laundering in the United Kingdom. Nigeria and Russia are the other two countries in the top 3 sources of money laundering in UK.
The NCA report states that the UK is a major destination for foreign corrupt and politically exposed people to launder money.
It has identified trade misinvoicing as one of the major mechanisms used for such operations.
NCA had produced a report named "National Strategic Assessment of Serious and Organized Crime 2018".